Teen Counseling and Child Counseling:
Children-Adolescents-Young Adults-Palo Alto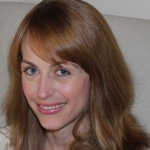 Welcome! You're probably here because you, or your child or teen, is experiencing stress, anxiety, sadness, depression, or some form of suffering. I specialize in teen counseling, child counseling, and counseling for young adults. Life can be challenging, but there are solutions and there is hope. Counseling is an effective solution for these challenges.
Child and Teen Counseling
Is your child or teen is feeling anxious, overwhelmed, irritable, or unable to focus? Is your child or teen isolating, acting out, self harming, or not acting like usual? You know your child better than anyone, and you know when she/he is struggling; however, you may not know why. Fortunately, children and teens are very resilient; counseling can be an effective tool to help your child or teen overcome their struggles and reach their inherent potential. Please visit my page on child and teen counseling for more information, or contact me for a free telephone consultation.
Finding a counselor that you and your child or teen, feels comfortable with is the most important first step.
I have been counseling children, teenagers, and young adults for over 10 years. I offer a comfortable and supportive counseling environment. I am patient and empathic, but I am also solution focused. If you are curious about my counseling methods, I use an eclectic approach, but primarily use variants of Existential-Humanistic Therapy and CBT (Cognitive Behavioral Therapy); however, my practice is enhanced by Family Systems Theory, Attachment Theory, and Clinical Art Therapy.
I offer daytime, evening, and weekend appointments. Contact me for a free telephone consultation to determine whether my counseling services would be a good fit for you, your child or teenager.
My Palo Alto office is easily accessible to Menlo Park, Mountain View, and Los Altos.